In many industrialized countries, inflation is higher than it has been for decades – and is likely to remain so for longer. NEPATA CEO Fabian Franke took a look at what this means for the converting business and film logistics. His conclusion: Now it is even more worthwhile to invest in automation.
By NEPATA CEO Fabian Franke, May 2022
Summary
The high inflation affects film traders in several ways. In the following, I take a closer look at the three aspects of costs in general, wages and storage space – and always come to one conclusion: More automation is the silver bullet. Experience shows that with our machines and software, 40 percent more productivity is possible when cutting compared to simple devices. And an automated film storage system requires only one-third the space of conventional shelving. In this article, you'll learn how you, too, can benefit from automation and why now is a good time to invest.
Ongoing inflation and before the turnaround in interest rates – a good time for investment
8.1% in the EU, 8.3% in the USA, 9.0% in Great Britain – this is how high inflation was in April 2022 compared to the same month last year (all data according to https://de.statista.com/). It's been like this for months now. By all accounts, high inflation is likely to persist in the longer term. However, lending rates are still relatively low. Currently – in May 2022 – the European Central Bank's key interest rate for the euro zone is still 0%, while the U.S. Federal Reserve recently increased it to 1%. So, the big turnaround in interest rates is still to come.
In other words, now is generally a good time to invest. The starting point is favorable loans. On top of that, the debt is being devalued by high inflation.
Film trade and converting under cost pressure
Of course, investments are not an end in themselves. They should pay off as quickly as possible and bring the business forward. And this is where inflation comes into play again. In film logistics, costs have recently gone up, in some cases enormously:Freight costs, energy prices and the prices of films and papers themselves have been rising steadily since the outbreak of the pandemic and the attack on Ukraine. These cost increases are putting pressure on companies to increase productivity.
For more than 15 years, I have been dealing with small and large logistic systems for film conversion all over the world. Experience shows:
Great potential for more productivity and efficiency still remains untapped in most companies involved in film logistics and converting processes.
On the one hand, there are numerous sources of error that gnaw away at the profitability of the business model – and which can be avoided: errors in cutting films, unnoticed deviations in length or width, mixed up rolls in shipping, overlapping media. On the other hand, we sometimes see cumbersome handling of delivery notes, long walking distances in the warehouse and other unproductive time wasters for the workforce.
This is how automation increases the productivity of conversion jobs
Automation is one solution to address these issues. Nepata has been providing software-based rewinding and slitting solutions with the highest level of automation on the market for over ten years. With a conversion center, a rewinder or a slitting machine in combination with software support, profitability in film conversion can be significantly improved. The control software with ERP connection and label printing ensures better workflow and fewer errors.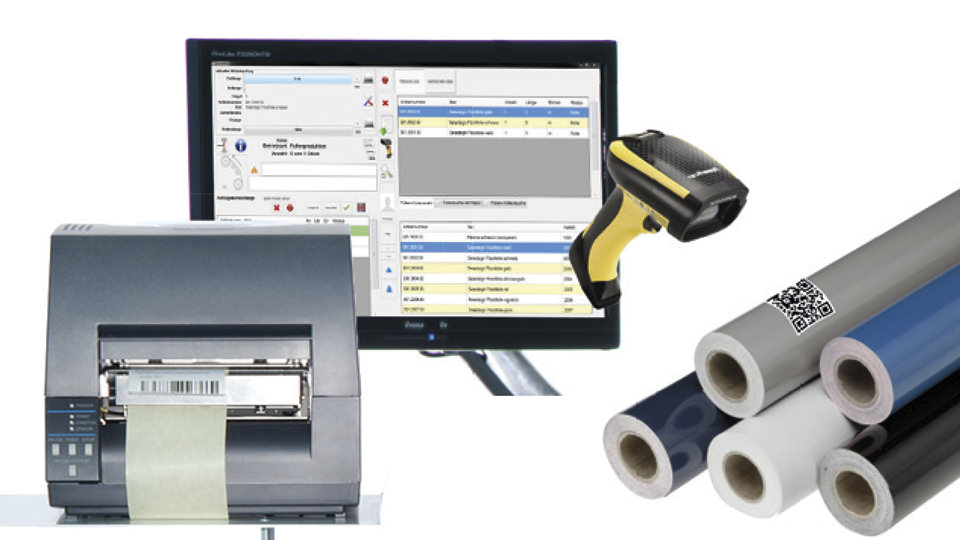 The experiences of our customers – including all the well-known players in the market – show:
The productivityin converting can be increased by more than 40% compared to simple machines and devices.
The high precision saves our customers up to 5% of their total film purchasing volume by avoiding waste and errors.
The return on investment is achieved after just 1 to 2 years thanks to savings in working hours and materials.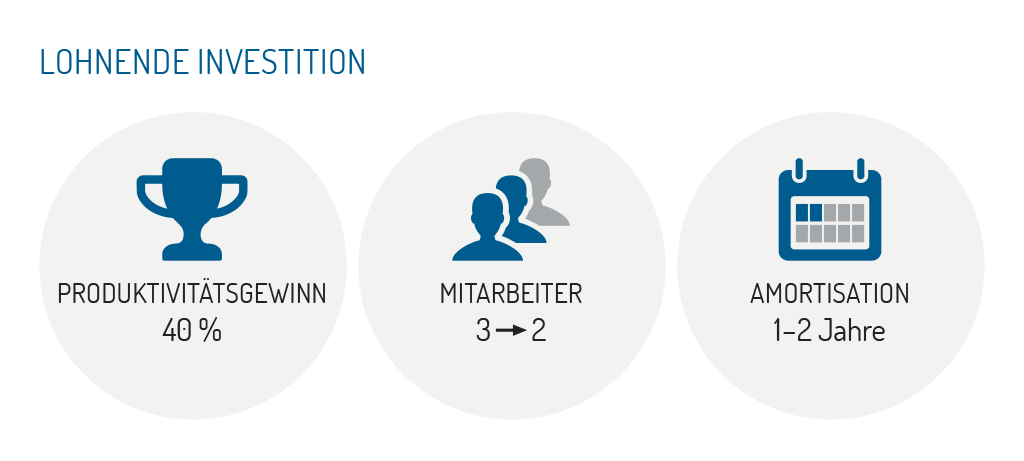 Manual labor vs. machines and robots
Inflation not only makes business expenses more expensive, but also the cost of living. This means that sooner or later wages will rise. Now, many processes in the film trade are labor-intensive and time-consuming: picking up and delivering rolls, cutting to size, packaging …
Here again, automation is a contribution to becoming more profitable and sustainable by becoming less dependent on manual labor. After all, employees' work performance is becoming increasingly expensive – and thus more valuable, also in view of the shortage of skilled workers. One should not "waste" their working time on activities that do not directly add value. The use of machines and robots frees up staff for other tasks or allows them to work on more in the same amount of time.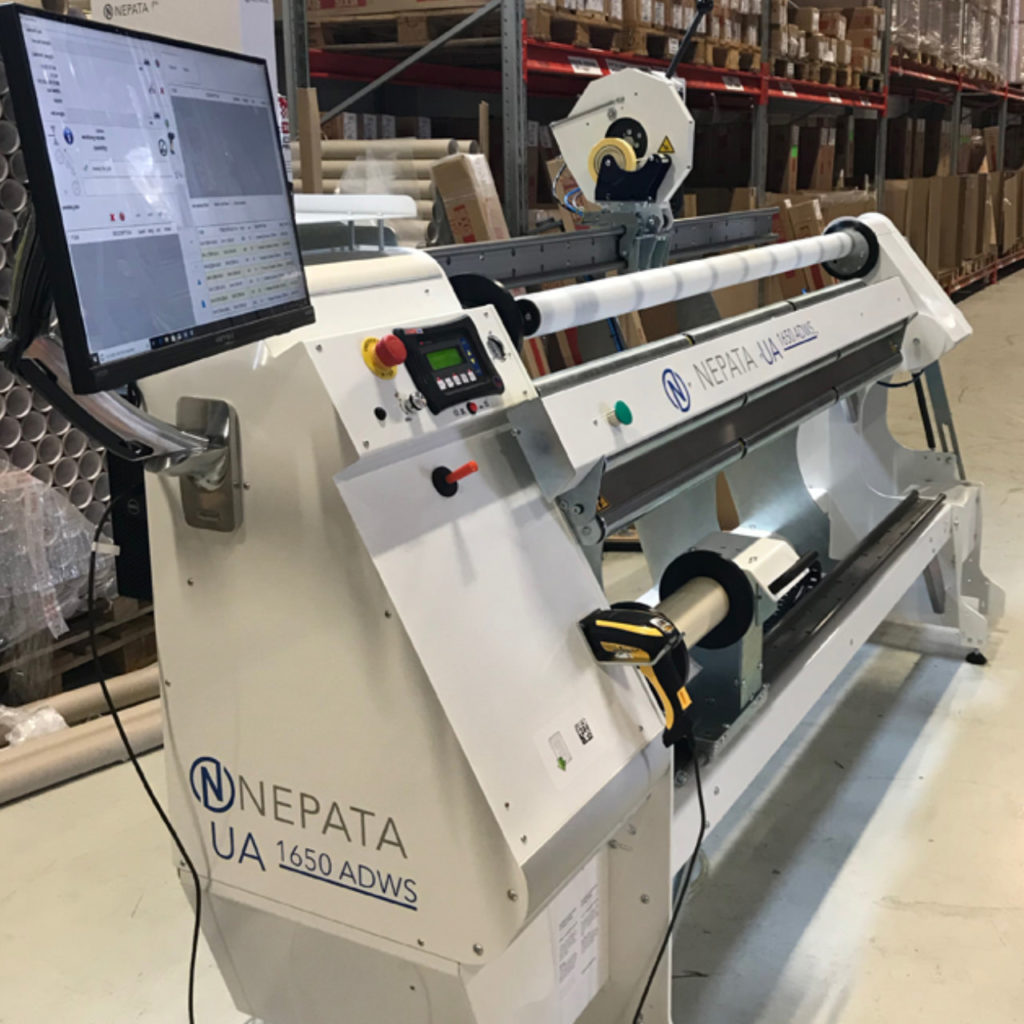 A specific example: Picking up and bringing film rolls to the machine and back again can now be perfectly automated. The rolls are placed in a storage system with vertical robot. The robot provides the rolls that are needed next according to the job queue in the software. The employees can concentrate on executing the orders on the machine. At all times, the robot has a one-hundred percent overview of what is in stock, which roll must be processed next because otherwise it will be overlapped, or which roll is particularly suitable for the current order in terms of run length. These are all things that employees naturally find difficult to deal with, especially under time pressure, and where there is great potential for optimisation.
Another aspect: Many conversion jobs are strenuous or boring, and employee turnover is high. Finding and training new staff, in turn, costs time and money. A reliable, solidly built machine, however, runs and runs and runs. We assume a service life of well over ten years for our rewinders.
My insight:
Manual, human labor is becoming more expensive in view of inflation and more valuable due to the shortage of skilled workers. Machines and robots, on the other hand, become even more profitable the longer they are in use.
Expensive storage areas – save space with automatic storage systems
I have heard that many construction projects are now being stopped or postponed because of skyrocketing prices and shortages of raw materials. But what to do when the warehouse is bursting at the seams? Instead of an expensive extension and new building, it makes sense to invest in an automated storage system. This makes much better use of the available space, is cheaper than a new building and, on top of that – see above – also increases employee productivity.
Our automatic film storage system with vertical robot requires only 60 square meters of floor space for 1,800 rolls. We have calculated various configurations with capacities from 400 to 1,800 rolls:
The space requirement for robotic storage is only 30% to 60% compared to storage in shelving.
The potential savings in terms of space, labor costs and less overlapping, residual formation, picking errors, etc. is a high five-digit to six-digit euro amount per year.
The ROI is reached after five to six years – inflation effects not yet taken into account.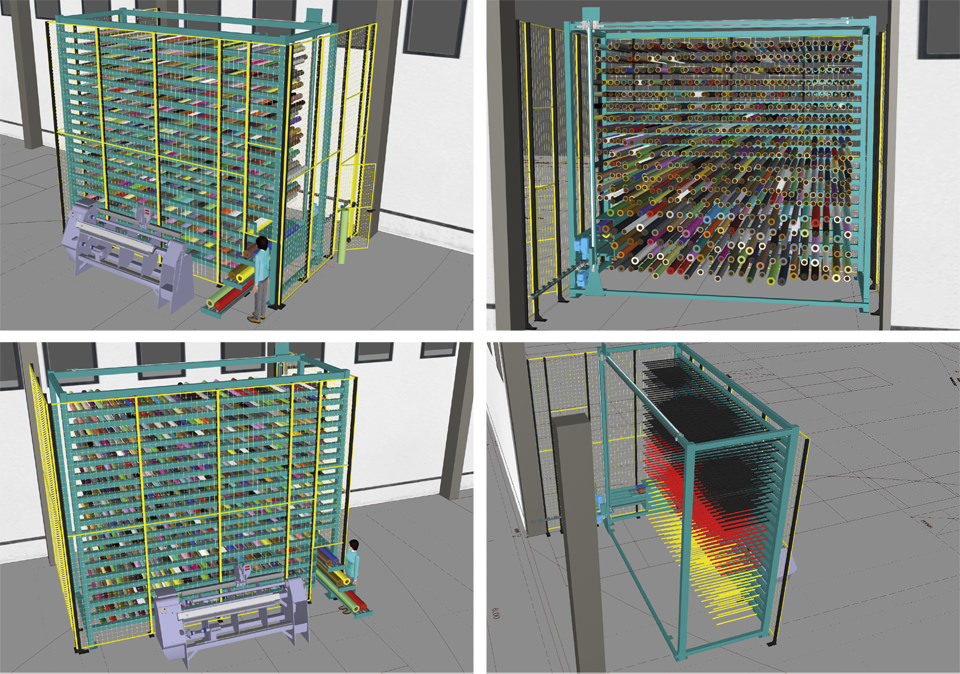 Conclusion: Automation in film logistics – when, if not now?
Sometimes it takes a wake-up call to say goodbye to solutions of the past. Record inflation is one of those signals. Highly automated machines, software support, automated storage systems: NEPATA solutions can be part of a strategy towards more innovation, productivity, digitalization and Industry 4.0 in your company. Because the time for automation has never been so favorable – and the return on investment so tangible.
See more strategies for optimizing your film logistics in this video >>>
Die top 5 Strategien zur Optimierung ihrer Folienlogistik - NEPATA Digital Summit 2020