What a crazy year this has been. Corona has turned a lot of things upside down. But it also showed us that the crisis only makes us stronger. With joint strength, we overcame all challenges and made the best of the situation. We can look back on a successful 2020, thanks in particular to our customers. Such faithfulness in these difficult times is not something to be taken for granted. This has also given us the opportunity to strengthen our team even more. We are happy that even in such times we have the chance to grow our company. Here we introduce you to the new faces of Nepata Group!
Matthias, Corinna, Yasin, Steffi and Andrea are already supporting us with great motivation in the different departments. Each of them will give a little insight into their daily work as well as into their career so far. In this sense, once again, welcome and we are glad that you are with us!
Yasin Yilmaz:
Who are you and what is your job here?
Well, I'm Yasin and I've been employed here as a design engineer since February 15, 2021. Before that, I did an apprenticeship as a machine operator at Wolf in Mainburg. Then worked three years after the apprenticeship…. Then completed further training as a mechanical engineer, started studying and now I'm about to graduate as an industrial engineer, on a part-time basis. That means my studies are still going on.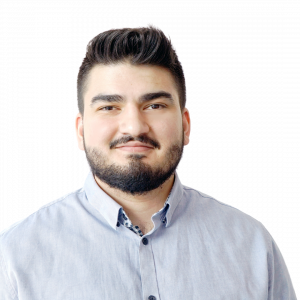 What was your first impression of Nepata?
Ididn't know the company, then googled it, didn't tell me much, but when I was here – it really went one after the other, I applied on a Monday, then was in the video call on Thursday, then Friday I was here for the personal interview. Of course with mask, distance etc. – I thought to myself, "Wow, it looks cool, modern. And when we went through the production with the offices etc., how that is designed, I already thought to myself, looks nice.
That means you had a video conference? How did that work out?
Fabian, my boss, Robert, my mentor and I had an interview via video call. They just discussed everything, from my resume, what my job would be, what questions I had and how I imagined it.
Do you have any wishes for your future here?
I think it's hard to tell after a month, but I'd like to grow into it even faster, be more independent, and get big projects as soon as possible.
Corinna Mathias:
Who are you and what is your profession here?
I'm Corinna Mathias and I've been here in operational purchasing since mid-January and I'm now starting with the "normal" suppliers and Asia would be our next target.
What did you do before that?
I was a buyer in the automotive industry for a long time and worked for a company that manufactures vehicle seats, where I purchased individual seat components. Then I became a mom and I couldn't get back into it as a part-time job. So I then looked for a part-time job outside the industry, namely in the healthcare sector. I then became a mom twice more and am now out of parental leave to get a fresh start here.
Welche Eigenschaften sind dir an einem Kollegen am wichtigsten?
Openness and such a hands-on mentality.
What interests you about the job in purchasing?
Well, I am a buyer with heart and soul. What I totally like, what I missed, what I never thought I would, is the international way of working. The job in healthcare was very national and there English communication was a rarity. I think this has happened exactly once. But now everything really has a completely different dynamic again, there's more life in it again.
Matthias Gunzl:
Who are you and what is your profession?
I'm Matthias Gunzl, I've been here since mid-January and I do customer support. I'm in contact with the engineering department every day and we do it that way more or less together.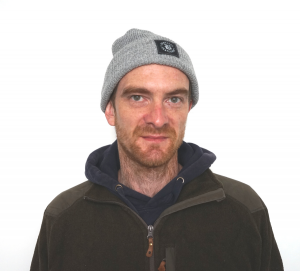 What do you like best about Nepata?
It's definitely the case that I find the colleagues very great, because I also know some of them from before. But apart from that, I have very little to complain about.
What did you do before that?
I built PA speakers for 15 years and did consulting for various clubs, for event engineers, did designs for special speakers/studios, etc.
What does your day-to-day work look like so far?
So it all depends… I can do most of it from home. But there are always problems that can't be solved in the home office, such as taking any photos or shooting videos for the customers, so they know they have to do.
And you like the change between office and home office?
Yes, I think it's good, yes. It can not be avoided, but it has both advantages and disadvantages.
Andrea Hammerl: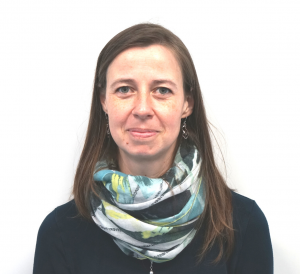 Who are you and what is your profession?
My name is Andrea Hammerl, I am in the accounting department and have been working here since 01.03.21.
What interests you about the profession?
Actually working with numbers because I have a very poor memory for names. So with me, it's more the numbers that are more pronounced. This German theme is also not so good for me. My strengths are simply the numbers.
Did you study or do an apprenticeship?
No, I did not study. I was in secondary school at the time and then trained as an office administrator.
Who is your favorite person to work with?
Of course with all 😉 I do not have a favorite colleague yet.
Stefanie Hartleitner:
Who are you and what is your profession?
My name is Hartleitner Steffi and my job is the assembly of components. I have been working here since 01.03.21.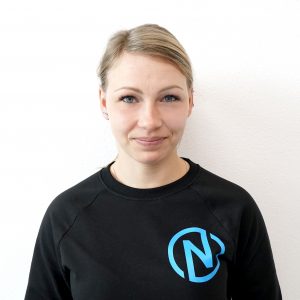 What was your first impression of the company?
Mainly nice people.
What do you find best here?
The best thing for me is that I can always ride my bike here, because I don't have far to go to the company.
Do you have any future aspirations at the Nepata?
I haven't been there long enough to say anything. Difficult, yes.
What does your day-to-day work look like so far?
Mainly I am busy with the assembly of Secabo parts at the moment. But the daily work routine is just settling in.
Simone Zopik: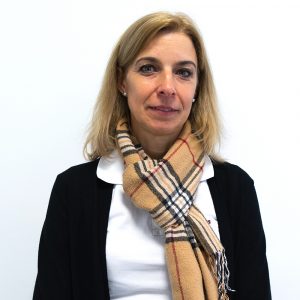 Who are you and what is your profession?
I am the Simone Zopik and as a sales manager in sales at Nepata GmbH since 15.04.2021.
What do you find best here? Who is your favorite person to work with?
Unfortunately, I don't know all my colleagues yet, but the ones I have already met are very nice and I enjoy working with them.
What qualities are most important to you in a colleague?
I value helpfulness and honesty in my colleagues.
What interests you about the profession?
Good contact with the customer and satisfying their wishes on the one hand and cooperation with internal departments such as production on the other.
Have we aroused your interest?
The NEPATA GROUP ranks among the world market leaders of technological solutions for film and paper conversion. Today, the developments of our experienced engineers cover the full scope of applications in these areas. Our young and highly ambitious team is steadily growing.
Together, we develop innovative machines and software solutions for the converting logistics of the future to market maturity.
We sell our products and services in international growth markets. You feel enthusiastic about our subject area and would like to make a difference with a highly dedicated team? Then become part of our success now! Then become part of our success now! We look forward to receiving your application!