Lugging rolls from the rack to the machine and back again – no more thanks to the automatic storage systems developed by NEPATA. A solution with vertical robot for small to medium roller bearings is new.
Pick-up and drop-off times do not directly add value. In addition, storing rolls of film in shelving requires a lot of space. Our automatic storage system for roll media with vertical robot provides a remedy here. The vertical solution is designed for roller bearings with a total capacity of approximately 400 to 1.250 rolls.
How it works: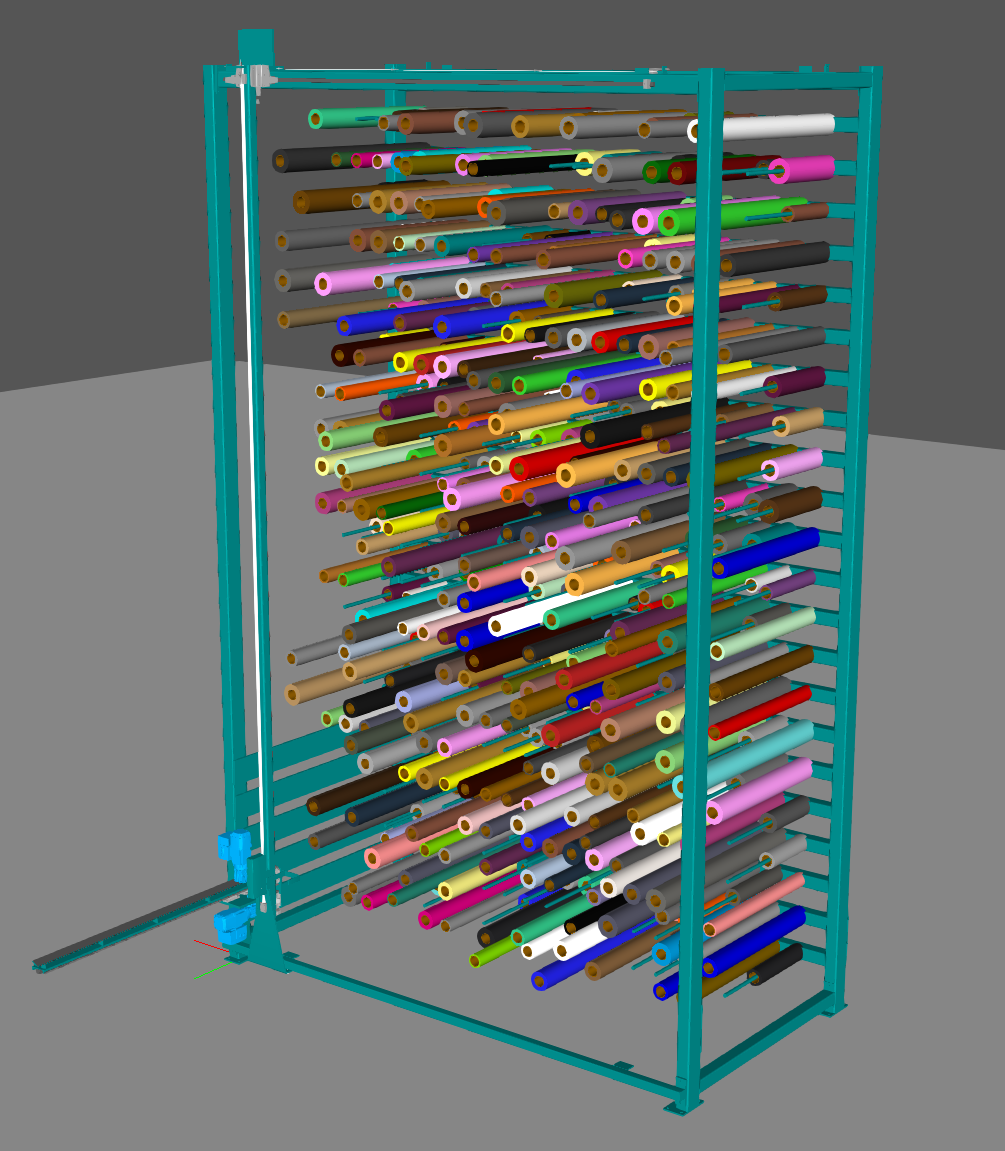 The roller storage system with vertical robot is based on a steel rack structure with horizontal mandrels on which the rollers hang very compactly.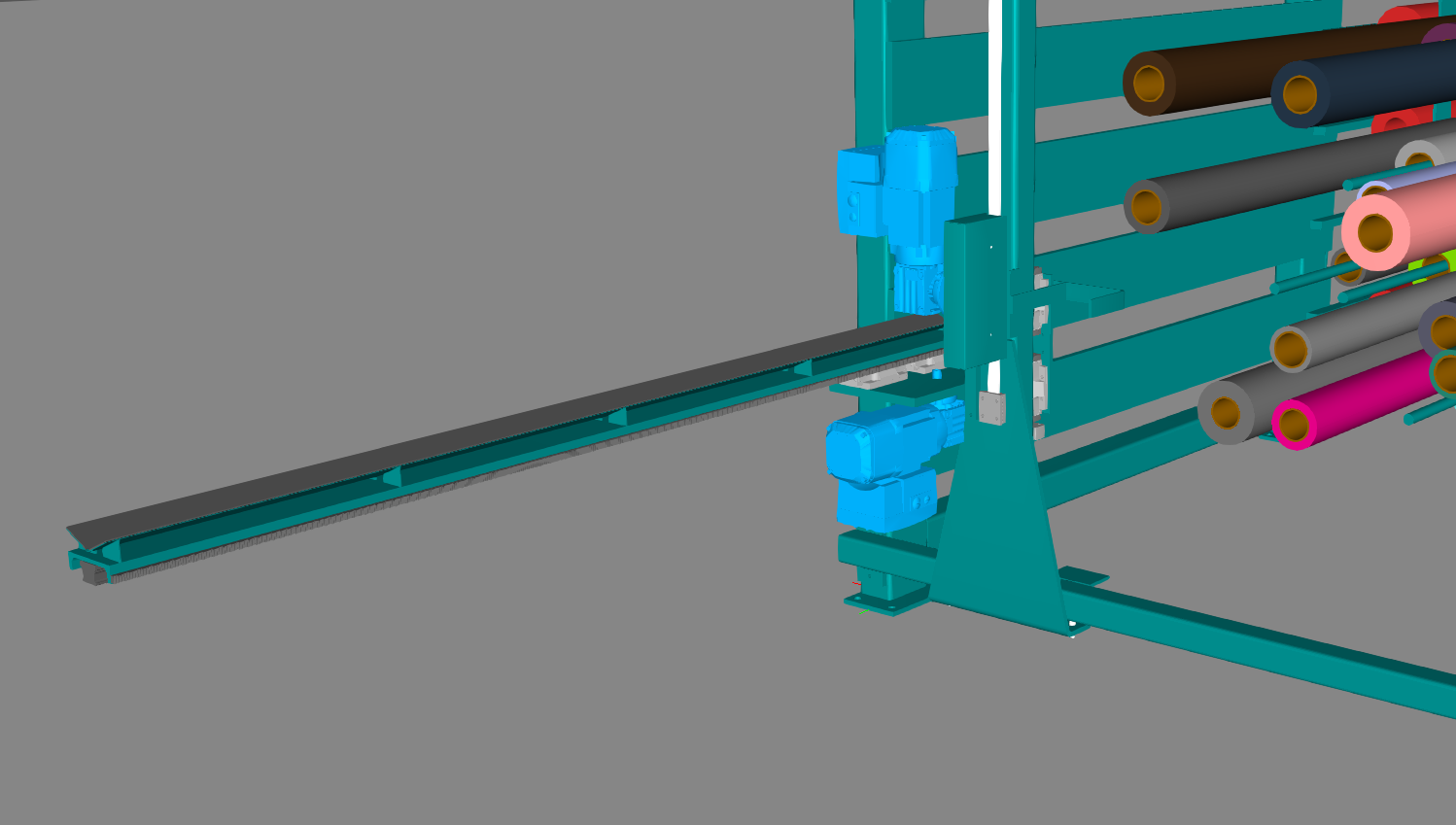 An automatic, vertical 3-axis robot sequentially moves to the rolls required for each job. Its specially designed tray gripper lifts the roll slightly from below, then lifts it down from the mandrel.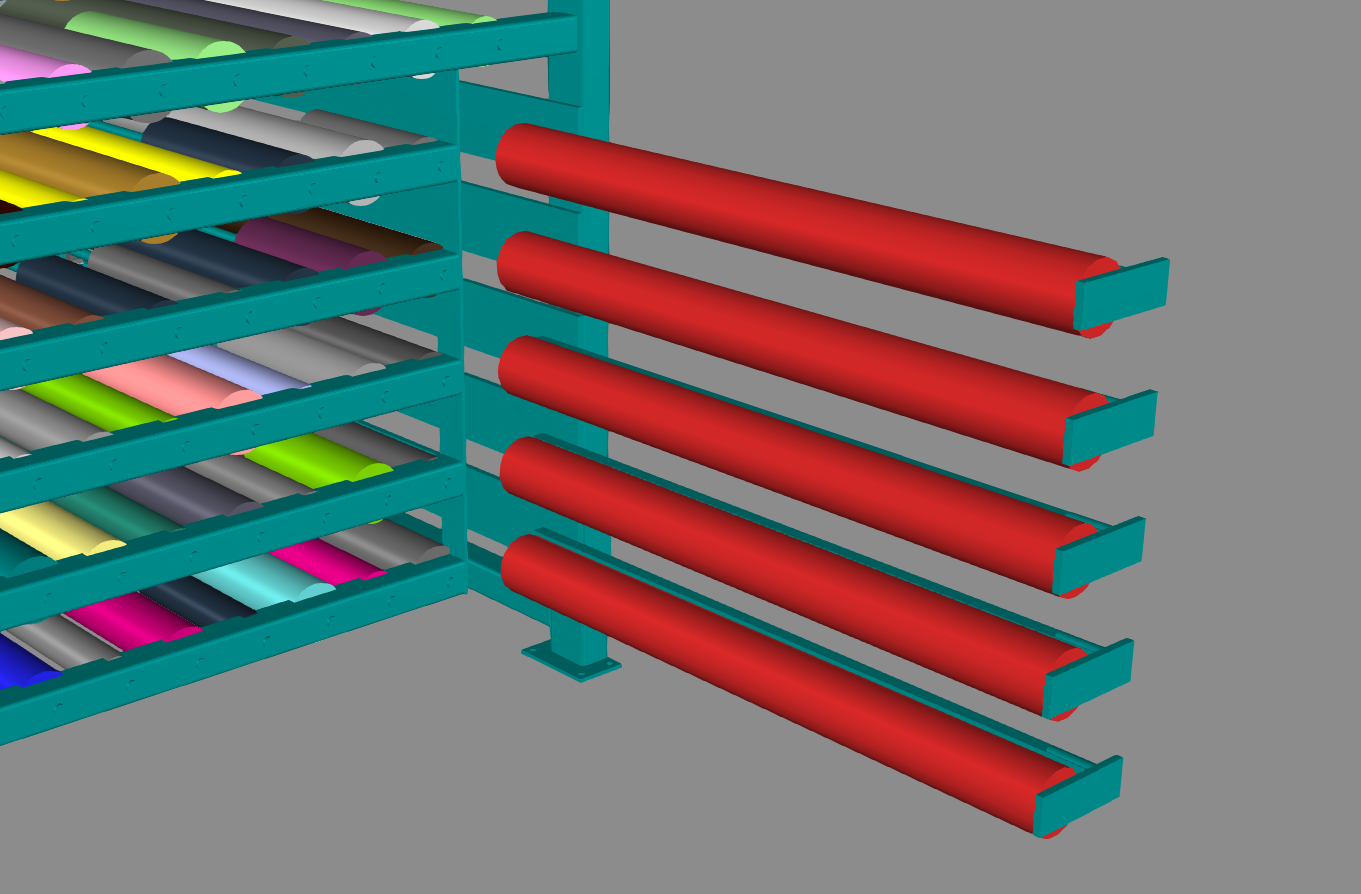 The gripper then places the roll in a free transfer station. As soon as a roll is ready, the machine operator can manually open the transfer station like a drawer and remove the roll.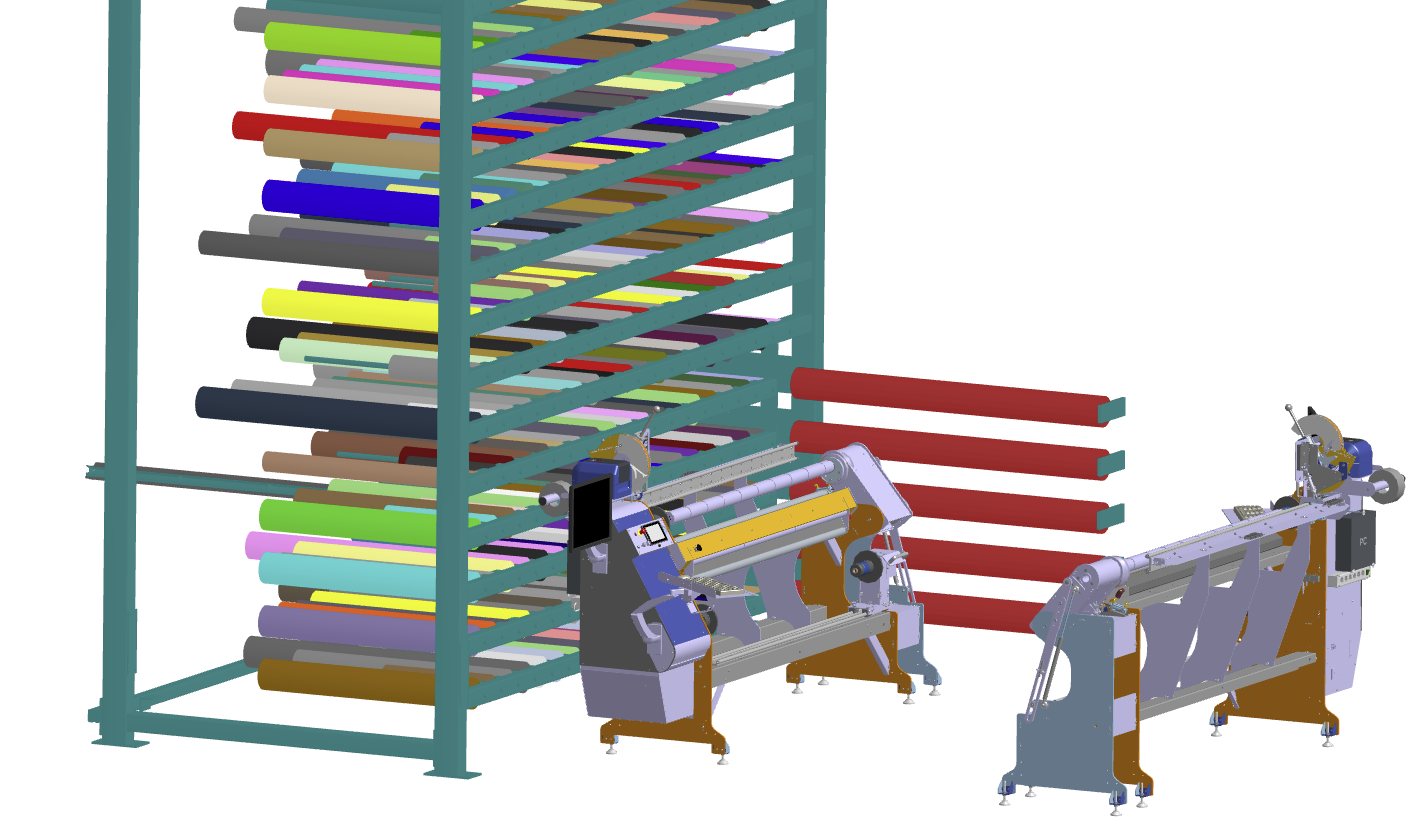 The machines are ideally placed directly next to the transfer stations at the back of the storage system for optimal work flow. The storage of used rolls is done accordingly.
The supplied software is fully integratable with the proven NEPATA ConvertPlus control software. The storage system is customized in each case in terms of dimensions (floor space, height), total capacity and number of transfer stations.