Bernhard Schmidt is a graduate engineer and one of the three managing directors of Nepata. Nepata is a medium-sized company in Wolnzach that has been serving its international customers in the fields of advertising technology, textile finishing and digital finishing for around 20 years. In addition to its own machine store in Wolnzach and an online store, Nepata also represents international manufacturers in Europe. In a brief interview, Schmidt tells us about his company – and why it was able to respond so quickly and professionally to the Corona situations.
1 | hallertau.de: Hello, Bernhard! Nice that you have time for us so spontaneously. As an entrepreneur with global relationships and work processes, you must have your hands full right now. What tasks are you most focused on right now?
Bernhard Schmidt: We are actually trying to continue operating our business normally despite the changed circumstances. We have moved large parts of the workforce to the home office. Those who are still here keep their distance from each other, offices are occupied only one at a time. Hygiene rules must be observed. As a result, we have been able to process all customer orders normally to date.
2 | When did you seriously start to take action regarding the spread of the Corona virus? And why did you do it so quickly and so well?
Through our daily exchanges with our partners in China, we learned very early on how circumstances are changing for businesses and families there. What it means when you can no longer go to work from one day to the next or even have to go into quarantine with the whole family. That's why we already started a few weeks ago to supplement the equipment for our employees' home offices and to close existing gaps. For the departments that can't home office, we started thinking specifically about how to protect our employees and keep operations running in early March. Since 09.03. all measures are in force.
3 | How do you think the whole situation will affect your industry and what does the pandemic currently mean for your company?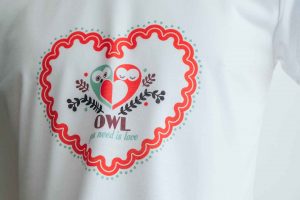 At the moment, our company is running relatively normally from the outside. We process orders, advise customers, ship goods. Our employees communicate internally via video conferencing as far as possible. But trade shows important to the industry have been canceled, Italy is currently inaccessible as a market, and other markets will be closed off in the coming weeks. The task now is to reach customers with digital offerings, maintain personal contact with customers using new media, and overall make the best of the situation. We have never been good at putting our hands in our laps. When the crisis is over, we roll up our sleeves and get to work. Now, however, the first priority is to protect the health of our employees and families.
Link: hallertau.de