UA770 REWINDING AND TRIMMING MACHINE
PRECISION TRIMMING AS WIDE AS 770MM / 30IN
The UA770 rewinding and trimming machine was developed specifically for processing flock and flex films, as well as a variety of other media up to a width of 770 mm. It is often used by wholesale and retail logistics centres for textile finishing films. The UA770 reliably, accurately and quickly measures film rolls with a maximum diameter of 400 mm whilst cutting exact short rolls up to a diameter of 280 mm and sheets from the respective master rolls.
Combined with the control software ConvertPlus2 individual bar code labels containing the run length of the film, product data and much more information can – if necessary – be attached to master as well as customer rolls. Using this bar code label, the films can
be scanned before processing the rewinding job, thus verifying the product data and importing the residual length of the roll into the system. This effectively prevents many errors in the rewinding process. ConvertPlus2 supports several methods of reading in converting jobs – for example by scanning respective bar codes on the picking notes or even through fully automated import of electronic job data.
The single-sided shaft axles on the UA770 allow film rolls and paper cores to be mounted quickly and securely. The films themselves are tensioned either with simple tension levers operated by the user, or pneumatically by the internal machine control.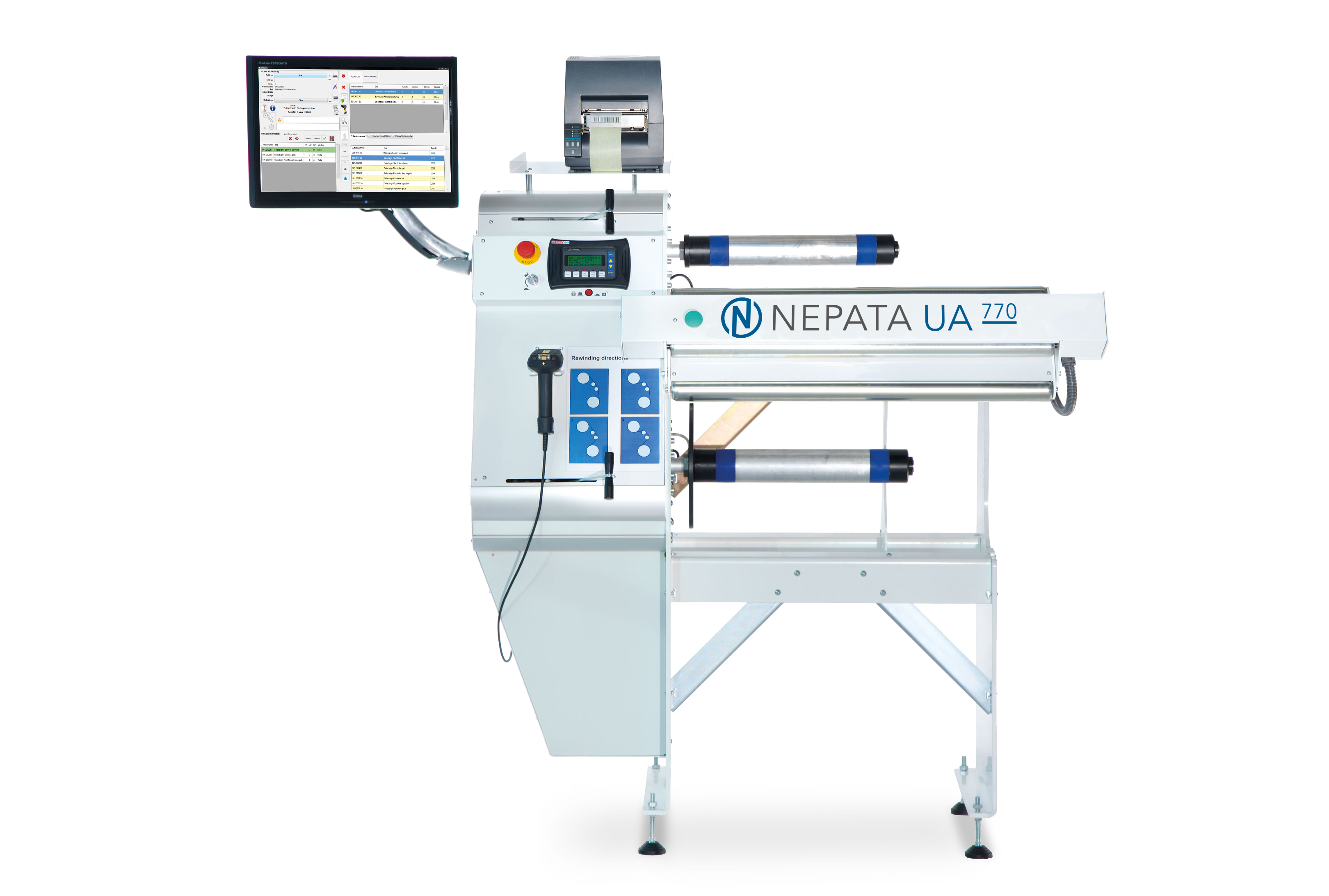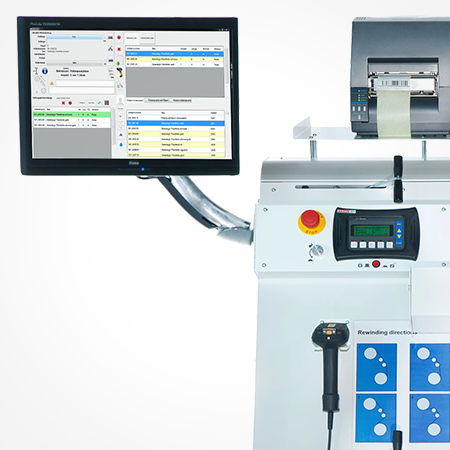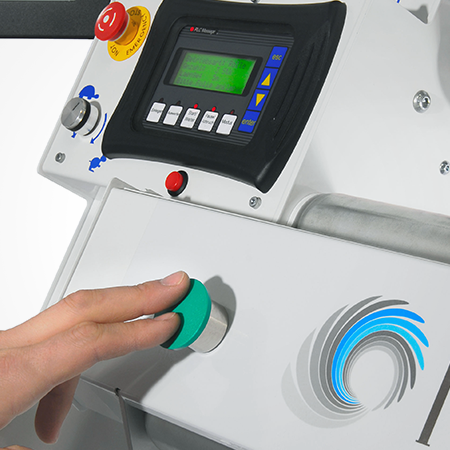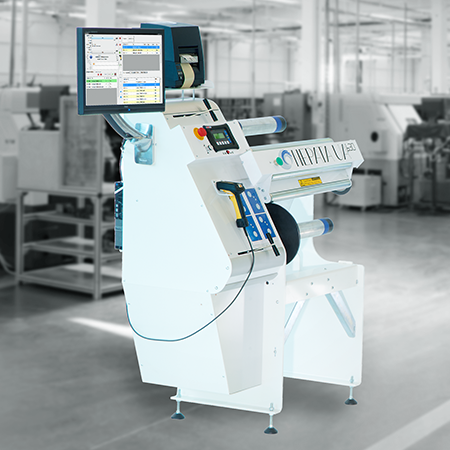 Rewinding speed up to 1m/s / 3ft/s
Rewinding and trimming
as wide as 770mm / 30in
Operation via ConvertPlus2 software
including bar code labels for short
and master rolls
High rewinding accuracy
of < 1mm/m / < 99.9 %
Single side shaft for quick set up
| | |
| --- | --- |
| Max. media width | 770 mm |
| Max. rewinding speed | 1 m/s |
| Max. roll diameter rewinding short roll | 280 mm |
| Max. roll diameter rewinding mother roll | 400 mm |
| Sleeve diameter | 3" (2" optional) |
| Trimming accuracy | < 1 mm/m* |
| Measuring accuracy | < 2 mm/m* |
| Max. medium thickness | 1 mm* |
| Max. roll weight | 25 kg |
| Power supply | AC voltage 230V / 50Hz - 60Hz |
| Power input | 400 W |
| Working environment | + 5°C bis + 35°C |
| Dimensions (h x d x w) | 1468 mm x 535 mm x 1425 mm |
| Weight | 150 kg |
| * Depends on material being used. We will gladly provide you with information. | |
SOME OF THE MATERIALS OUR MACHINES CAN PROCESS