JC1650 JUMBO COMPANION UNWINDER
FOR MOTHER ROLLS UP TO 100CM DIAMETER
The Jumbo Companion JC1650 can be operated on a UA1650 ADWS converting center or on a UA1650 rewinding machine in order to unwind jumbo rolls or parent rolls with a diameter of up to 100cm and a weight of up to 500kg in addition to the internal unwind of these machines. abzuwickeln. The material is fed into the rewinding machine under the usual web tension control and is available there for the series production of short rolls and narrow rolls. In parallel, however, conventional unwinding can still be used on the Nepata rewinders and slitters.
Loading of master rolls on the JC1650 is done using push-through tension shafts in 3″ or 6″ diameter. The rolls with tensioned shafts are then inserted into the jumbo unwinder via safety chucks and locked in place. The film web is fed into the Nepata rewinder from the rear. Due to the smart web control of the JC1650, the inserted material is only touched and deflected at the bottom side, but not at its top side. A variety of different media can be processed in the JC1650 – similar to the Nepata rewinders.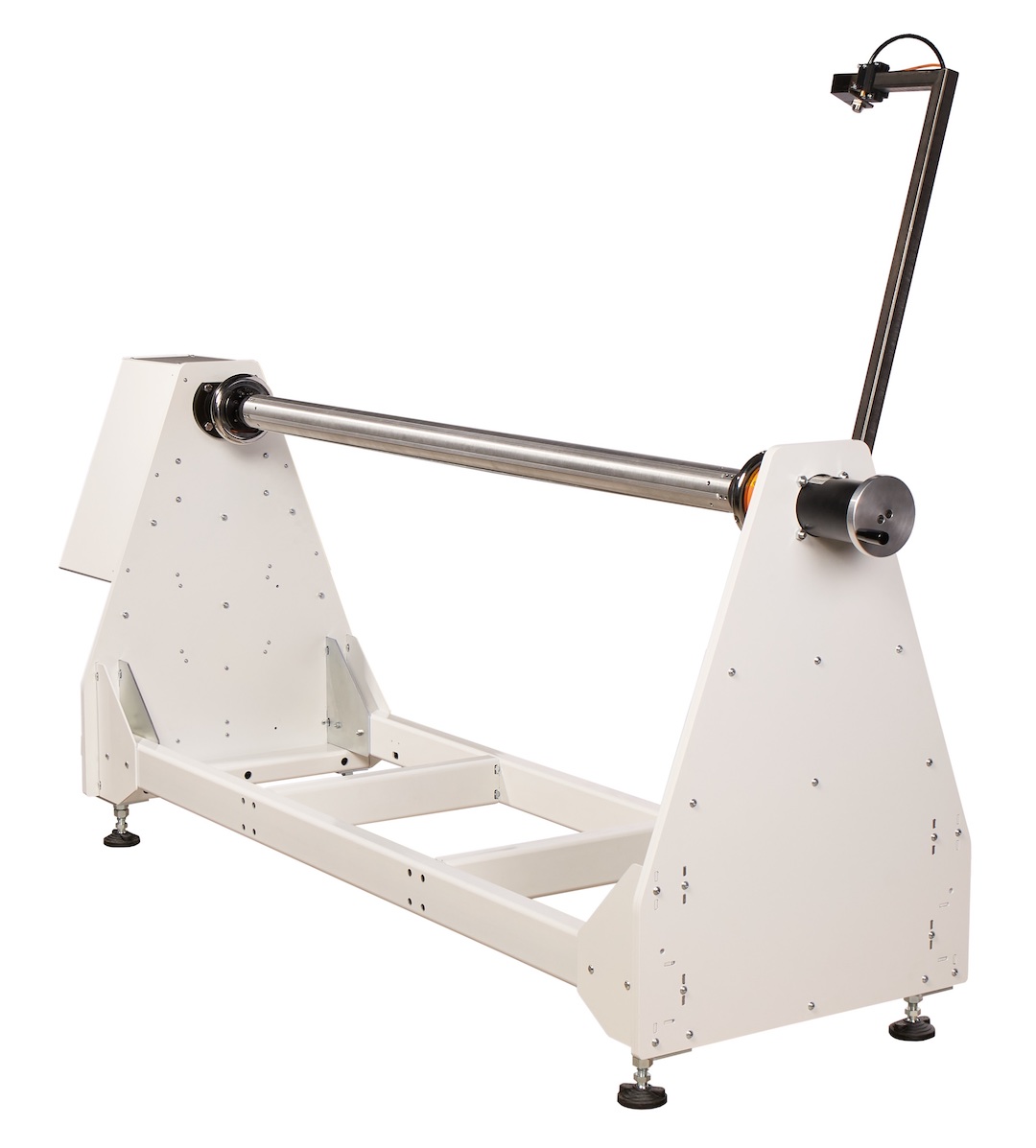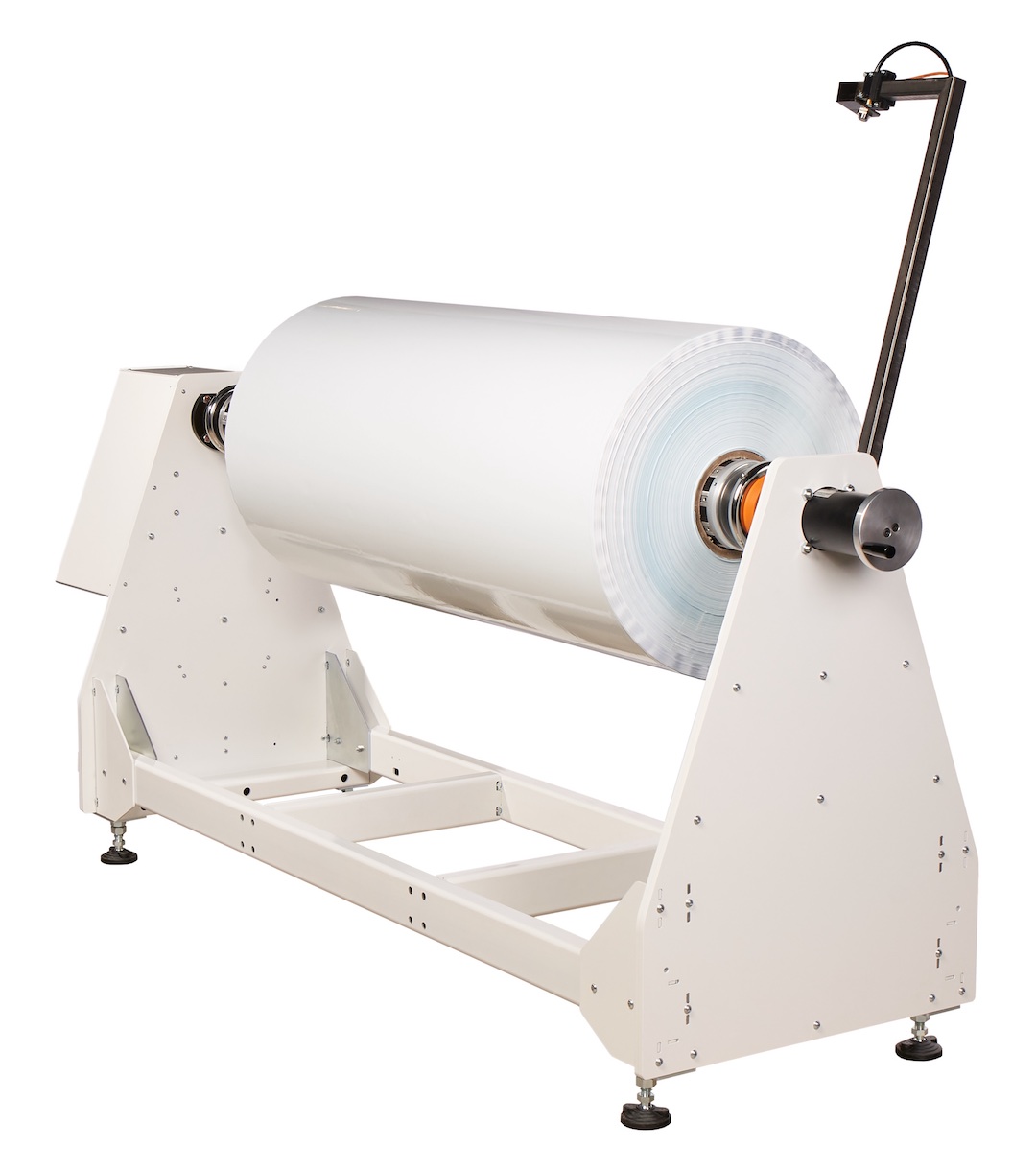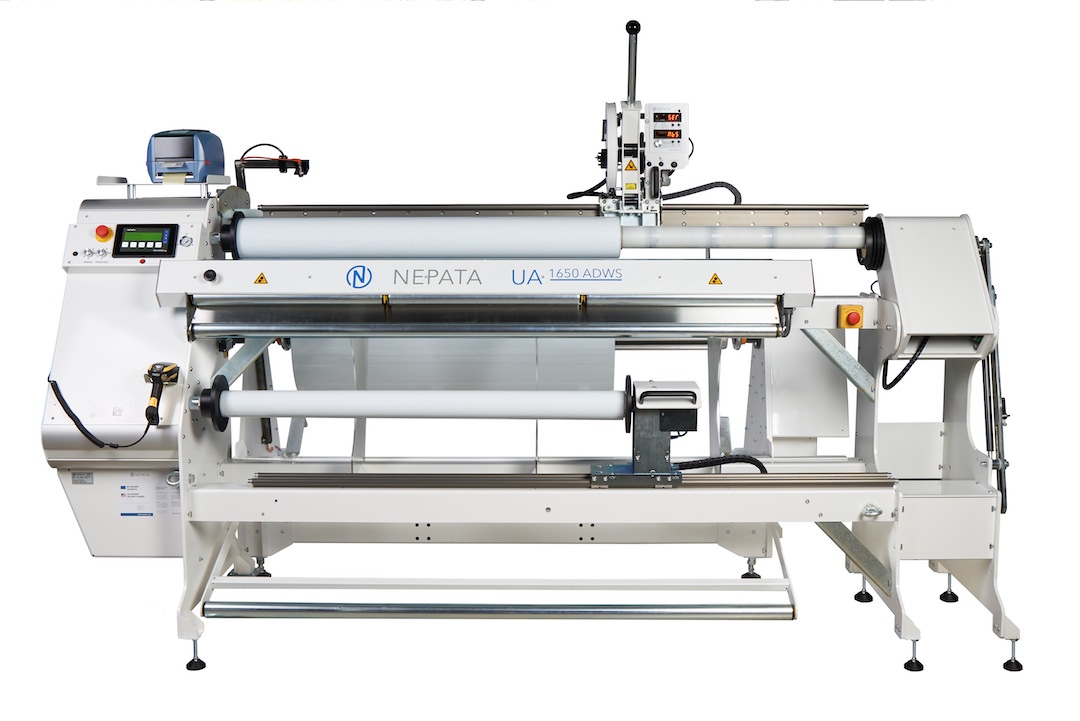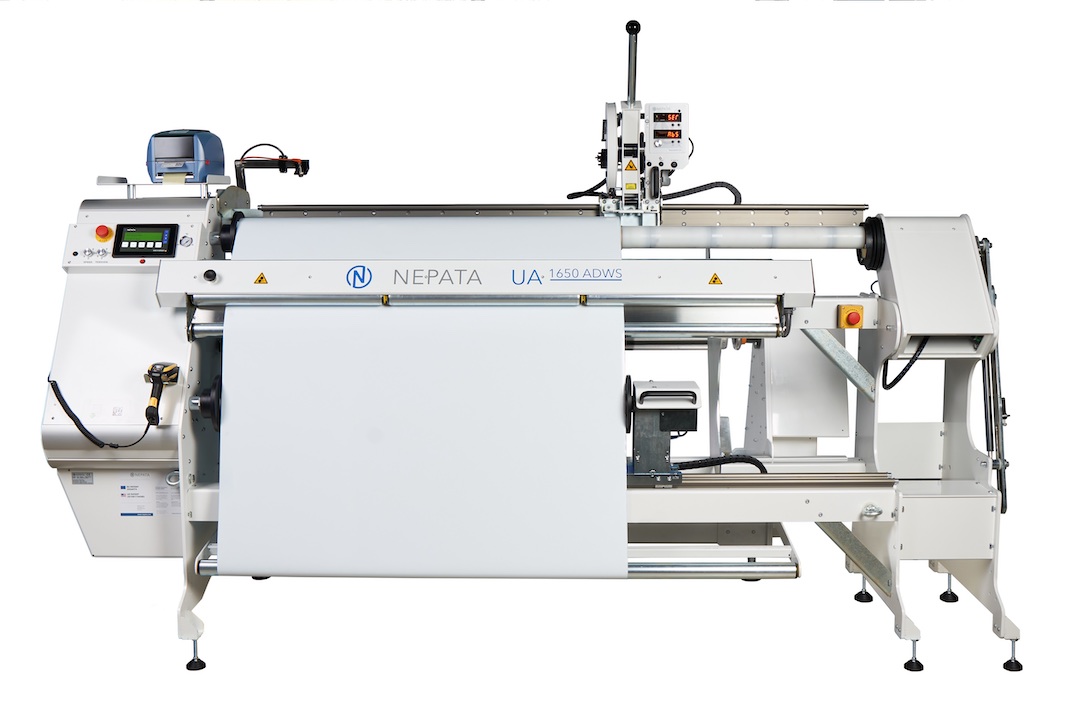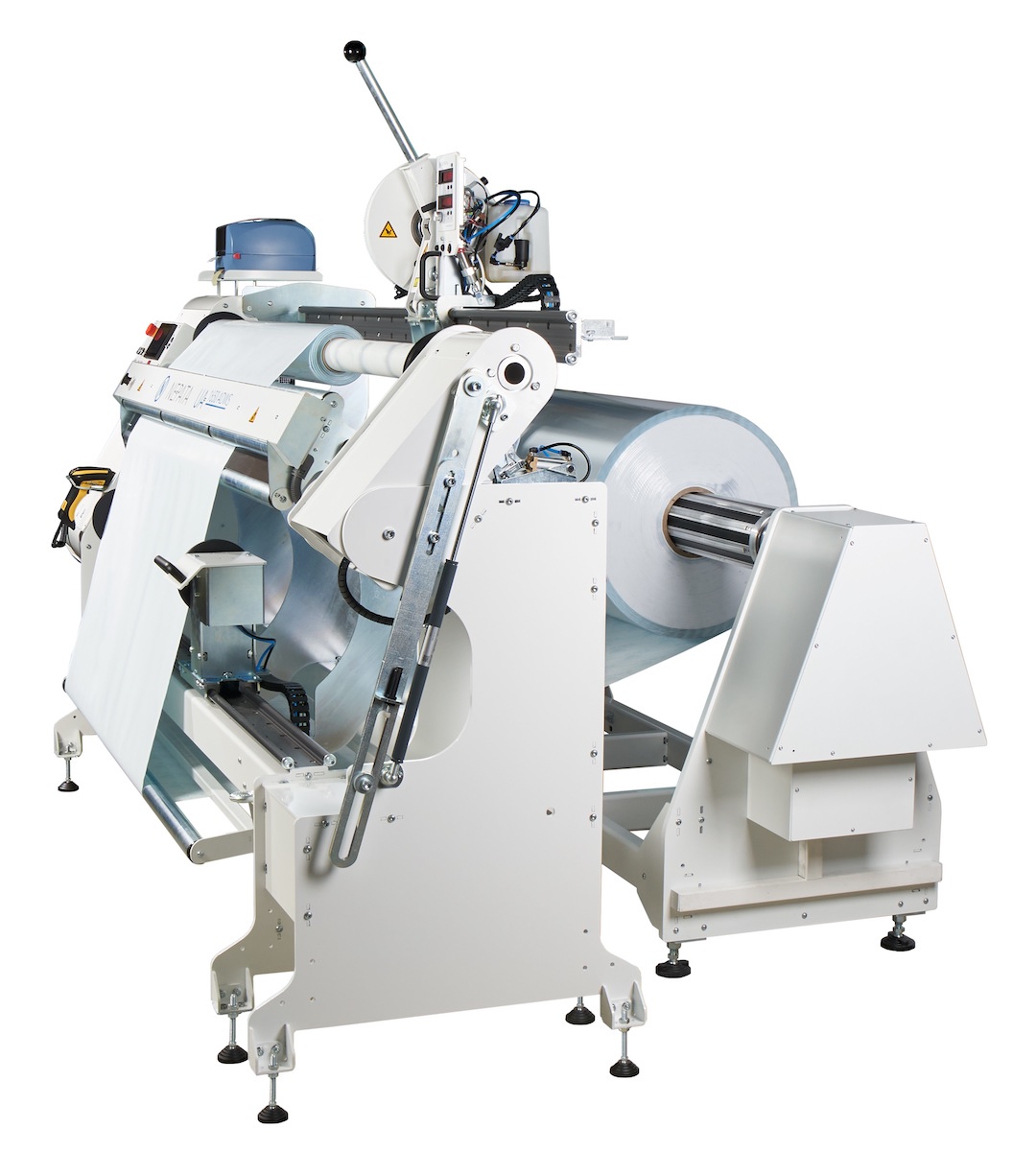 We would be pleased to prepare an individual offer for you.
Please contact us for this purpose:
Dipl. Ing. Fabian Franke – CEO
fabian.franke@nepata.de, fon: +49 (0) 8442 95840-21
Unwinding of parent rolls with a diameter of up to 100cm and a weight of up to 500kg
Web width up to 165cm
Controlled and adjustable web tension
Web speeds of up to 1.5m/s
Only in combination with UA1650 or UA1650 ADWS latest model
​
| | |
| --- | --- |
| Max. Medienbreite Abwickeln | 1650mm |
| Max. Abwickelgeschwindigkeit | 1,5m/s |
| Max. Rollendurchmesser Abwickeln | 1000mm |
| Hülsendurchmesser Abwicklung | 3", 6" |
| Genauigkeit beim Ablängen | < 2mm/m* |
| Max. Medienstärke | 1mm* |
| Max. Rollengewicht Abwicklung | 500kg |
| Stromversorgung | Wechselspannung 230 V / 50 Hz - 60 Hz |
| Druckluftversorgung | 6bar |
| Geräuschpegel | < 70dB |
| Leistungsaufnahme | 1500W |
| Arbeitsumgebung | +5°C bis +35°C |
| Abmessungen (H x T x B) | tbd |
| Gewicht | ca. 300kg |
MATERIALS THAT OUR MACHINES CAN PROCESS
[icon name="arrow-circle-right" class="fa-1x"] SIGN VINYL, PRESSURE SENSITIVE VINYL
[icon name="arrow-circle-right" class="fa-1x"] SANDBLASTING FILMS
[icon name="arrow-circle-right" class="fa-1x"] MASKING FILMS
[icon name="arrow-circle-right" class="fa-1x"] CAR-WRAPPING VINYL
[icon name="arrow-circle-right" class="fa-1x"] MAGNETIC FILMS
[icon name="arrow-circle-right" class="fa-1x"] FLEX FILMS, HTV
[icon name="arrow-circle-right" class="fa-1x"] FLOCK FILMS
[icon name="arrow-circle-right" class="fa-1x"] WINDOW TINTING FILMS
[icon name="arrow-circle-right" class="fa-1x"] DIGITAL PRINT MEDIA
[icon name="arrow-circle-right" class="fa-1x"] BANNERS
[icon name="arrow-circle-right" class="fa-1x"] PHOTO PAPERS
[icon name="arrow-circle-right" class="fa-1x"] PAPERS
[icon name="arrow-circle-right" class="fa-1x"] WALLPAPERS
[icon name="arrow-circle-right" class="fa-1x"] REFLECTIVE SELF ADHESIVE FILMS
[icon name="arrow-circle-right" class="fa-1x"] MESH