1900 ADWS SLITTING MACHINE
The professional slitting machine 1900 ADWS was developed for fast and precise slitting of various types of media. Special emphasis was placed on excellent cut edges on self-adhesive films, digital print media, flock films, flex films and similar materials. These can be slit at the left edge of the film up to a minimum width of up to 50mm. The continuous swivel shaft requires almost no force and is easy to use, while loading and unloading empty cardboard cores or finished slitted rolls takes mere seconds.
The swivel shaft's adjustable stop position facilitates ergonomic working, even for the smallest employee. An automatic pneumatic coupling ensures vibration-free winding and slitting. The 1900 ADWS features a rotating circular blade that is lockable, if necessary. It is mounted on a smooth-running axial slide and can easily be positioned in absolute and relative dimensions using two digital displays. A simple touch of a button with the left hand blocks the axial slide and tensions the roll of film, which can now be slit using the right hand. The unique bracket lubrication system wets the blade with silicone oil when cutting – for perfect cutting results. A line laser on the slitting head shows you the exact and reliable position of the slitting blade on any film or paper surface. This system leads to significantly better slitting results with most media. The slitting shaft is automatically tensioned by means of compressed air. Various slitting modes are available, depending on the desired mode of operation. The knife can, for example, be permanently blocked axially, while rolls of film can be swapped, or the film remains tensioned, while the knife can be repositioned.
Rolls of film with a diameter of up to 280mm / 11in can be slit. The 1900 ADWS can process rolls with a width of up to 1900mm / 75in. The machine is controlled by the internal controller and can be complemented by the comprehensive ConvertPlus2 software.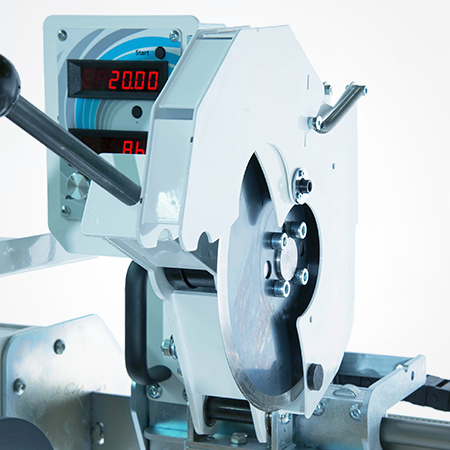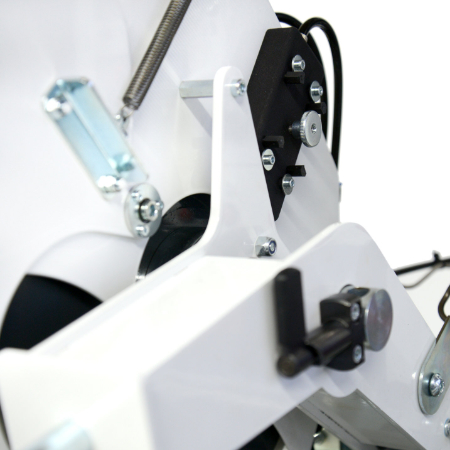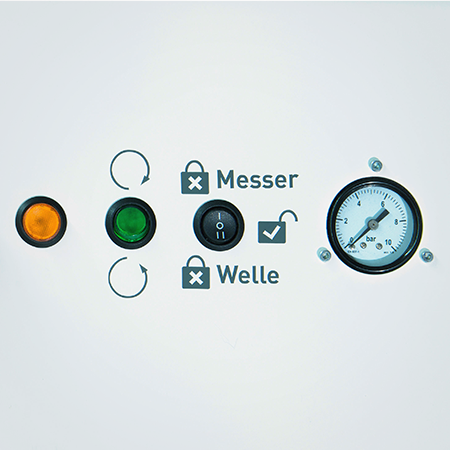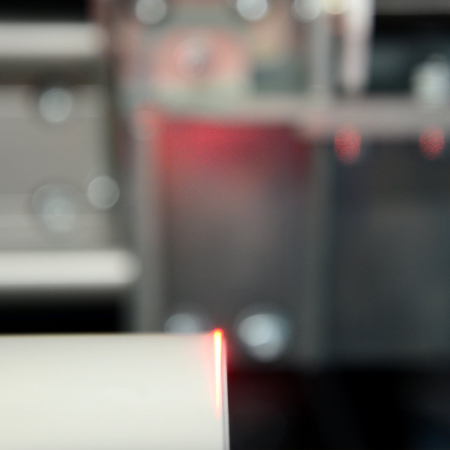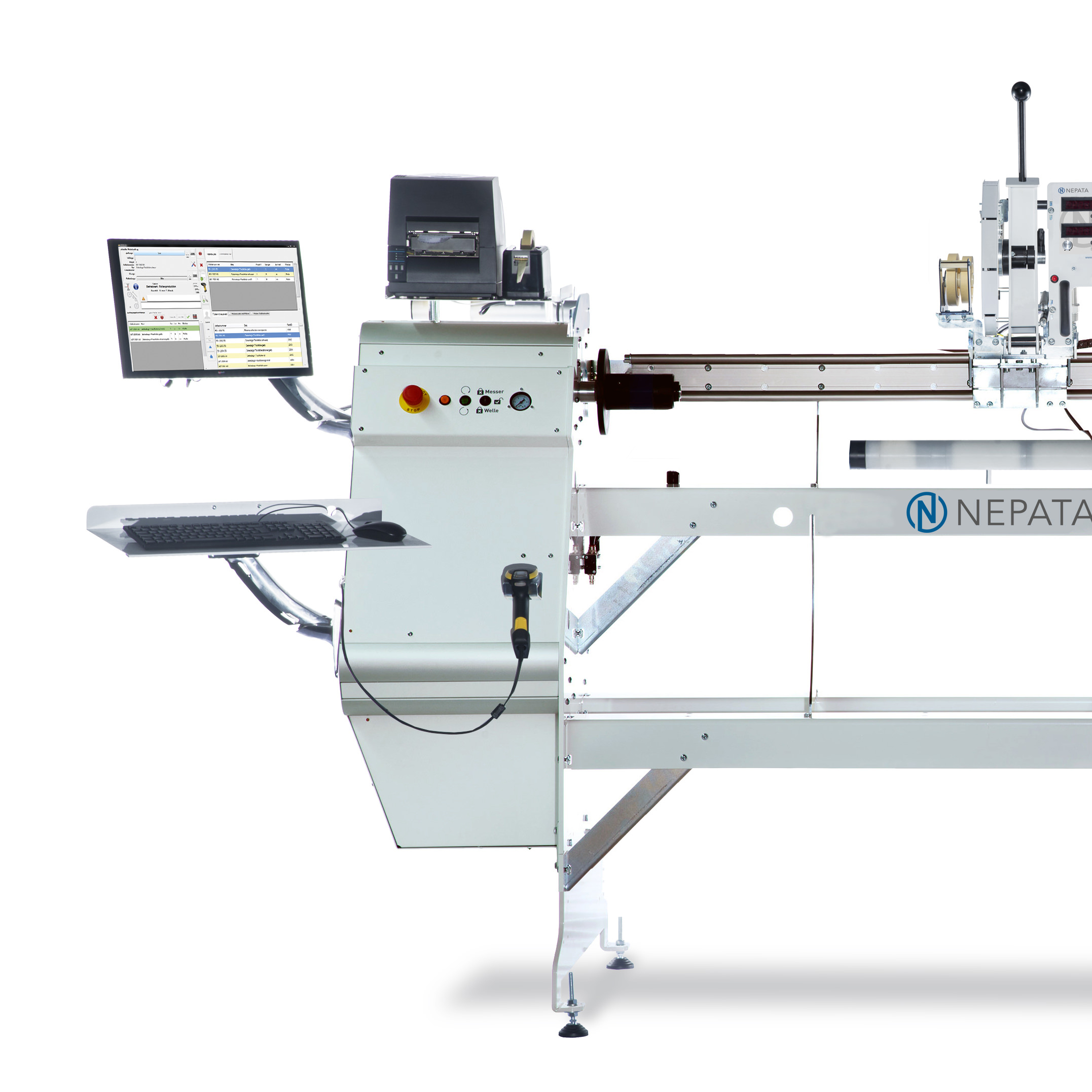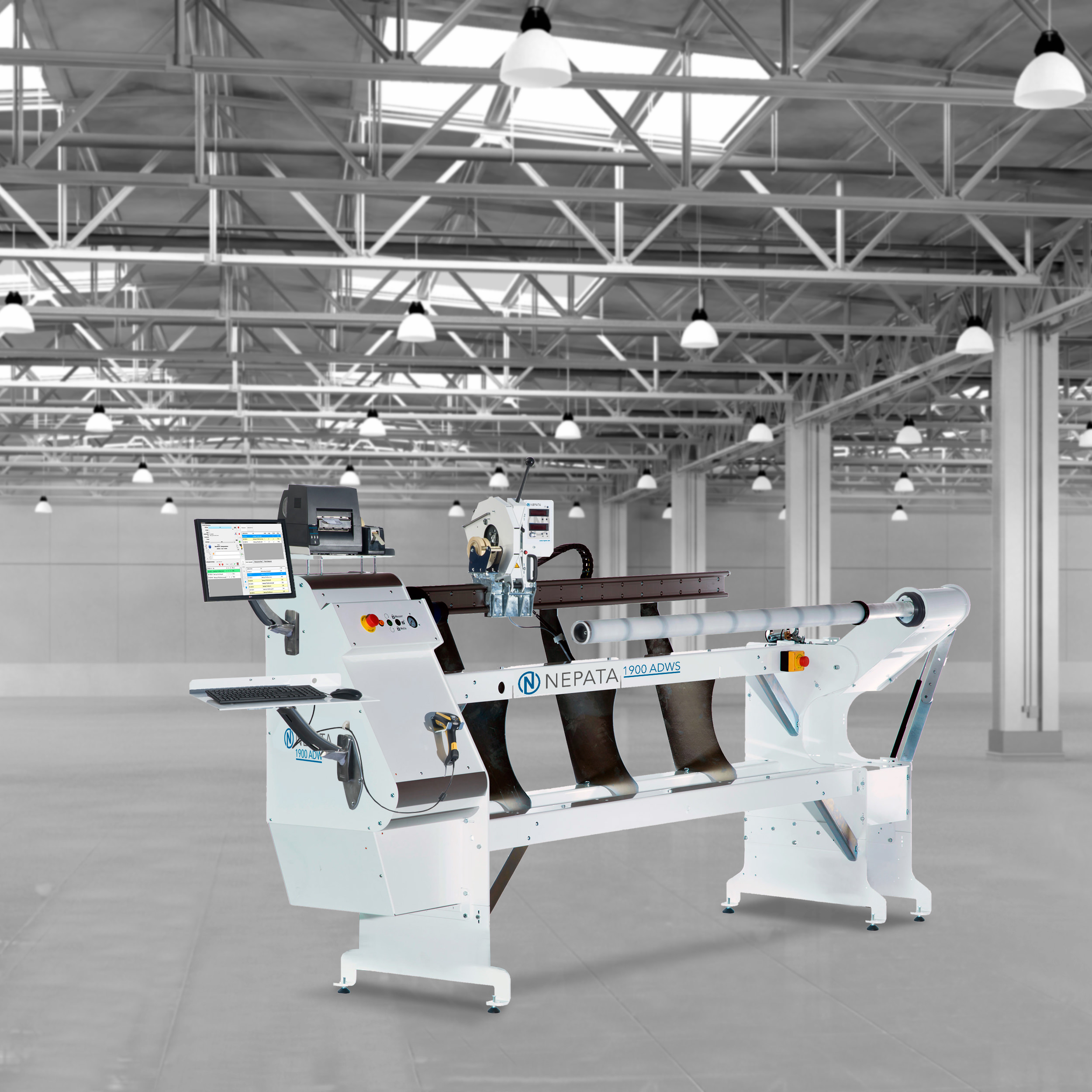 NEPATA 1900 ADWS slitter introduction
type="1_2" _builder_version="3.25.2"]
Slitting application samples with NEPATA 1900 ADWS slitter
fb_built="1" _builder_version="4.3.4"]
Slitting up to 1900 mm
Control via ConvertPlus2 software
including barcode labels for customer and storage rolls
Easy to operate slitting unit
with dual digital display
for perfect ergonomics
due to djustible swivel shaft
Pneumatic shaft coupling
for vibration-free rewinding and slitting
Minimum cutting width
at the left end of the film only 50 mm
Pad lubrication system for slitting blade
(optional)
Line laser for slitting blade (optional)
​
| | |
| --- | --- |
| Max. working width, slitting | 1900mm / 75in |
| Max. roll diameter, slitting | 280mm / 11in |
| Sleeve diameter | 3" (2" optional) |
| Min. slitting width from left edge | 50mm / 2" |
| Slitting accuracy | < 1mm/m* / < 99.9% |
| Max. roll weight | 50kg / 110lbs |
| Power supply | AC voltage 230 V / 50 Hz - 60 Hz |
| Power input | 1500W |
| Working environment | + 5°C to + 35°C / 41°F to 95°F |
| Dimensions (h x d x w) | 1468mm x 535mm x 3145mm / 58in x 21in x 124in |
| Weight | 490kg / 1080lbs |
| * Depends on material being used. We will gladly provide you with information. | |
MATERIALS THAT OUR MACHINES CAN PROCESS
[icon name="arrow-circle-right" class="fa-1x"] SIGN VINYL, PRESSURE SENSITIVE VINYL
[icon name="arrow-circle-right" class="fa-1x"] SANDBLASTING FILMS
[icon name="arrow-circle-right" class="fa-1x"] MASKING FILMS
[icon name="arrow-circle-right" class="fa-1x"] CAR-WRAPPING VINYL
[icon name="arrow-circle-right" class="fa-1x"] MAGNETIC FILMS
[icon name="arrow-circle-right" class="fa-1x"] FLEX FILMS, HTV
[icon name="arrow-circle-right" class="fa-1x"] FLOCK FILMS
[icon name="arrow-circle-right" class="fa-1x"] WINDOW TINTING FILMS
[icon name="arrow-circle-right" class="fa-1x"] DIGITAL PRINT MEDIA
[icon name="arrow-circle-right" class="fa-1x"] BANNERS
[icon name="arrow-circle-right" class="fa-1x"] PHOTO PAPERS
[icon name="arrow-circle-right" class="fa-1x"] PAPERS
[icon name="arrow-circle-right" class="fa-1x"] WALLPAPERS
[icon name="arrow-circle-right" class="fa-1x"] REFLECTIVE SELF ADHESIVE FILMS
[icon name="arrow-circle-right" class="fa-1x"] MESH